NO.1 HAIR STYLING FROM SEAWATER
Green Monkey Club stands for natural, professional and sustainable hair styling products.
The basis of all products:
natural seawater from protected inland salt pans on Mallorca.
Seawater is full of important vitamins and minerals and is good for hair and scalp.
In direct customer contact, with a lot of love, passion and experience, the Green Monkey Club team developed the world's first styling products based on natural seawater.
All ingredients are 100% natural. No animal testing. Made in Germany.

NATURAL SEAWATER

contains numerous minerals (such as potassium, calcium, magnesium) in addition to sodium
and vital trace elements (such as copper, zinc, iodine).
It stimulates metabolism and cell renewal.
Hair and scalp are cared for, soothed and supplied with important nutrients.
The seawater used comes from the Es Trenc salt pans in Mallorca.
Due to the special inland location of the saltworks, no energy-intensive filtering of microplastics from the seawater is necessary.
The seawater is stored in the natural salt pans for as long
until it has the perfect composition for the Green Monkey Club styling products.
WACHSTUMSMARKT NATURAL HAIRCARE
---
THE BEST OF NATURE
NATURAL
Only natural and certified organic ingredients. Free from silicones, paraffins and parabens. No animal testing.
SUSTAINABLE
Recyclable glass bottles and jars. Use of waste paper, cardboard and renewable raw materials such as corn pops as filling material in the shipping carton.
MADE IN GERMANY
All products are produced and bottled in Germany.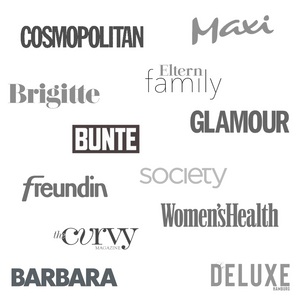 IN THE PRESS
"For WOW volume", "summer freshness at home" or as a tip for "casual beach waves" - people are talking about Green Monkey Club.